Angel & Faith
"Angel & Faith" Comic Book - Issue 11 - Available for pre-order ! (you save 20%)
Tuesday 15 May 2012, by Webmaster
When yet another unexpected visitor shows up on Faith and Angel's doorstep, the pair are pulled into a quest that has the potential to give Angel everything he's been looking for-you know, if they succeed and survive.
* First issue in a new arc!
* Executive produced by Joss Whedon!
* Angel returns to Los Angeles!
Click on the cover to pre-order : (you save 20%)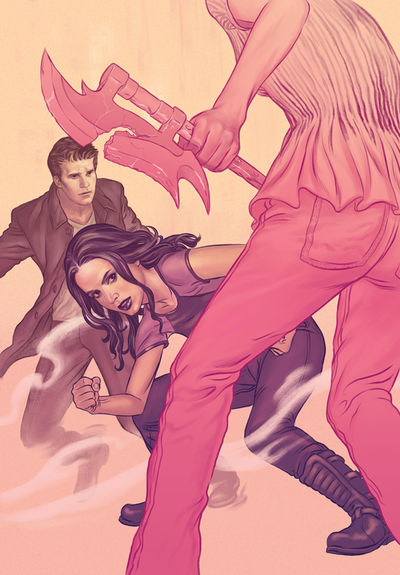 Click on the cover to pre-order : (you save 20%)