Whedon.info
Buffy The Vampire Slayer
Buffy Season 2 Episode 19 "I Only Have Eyes For You" - Download The Dailies Part 1
Sunday 24 July 2005, by Webmaster
We need your help to continue offering buffy/angel dailies, please participate !!!
You can even only give 5$ or 5 euros !!! Click here !!!
Click on the picture or on the link :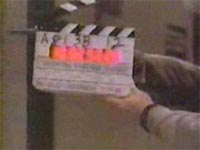 OR
Buffy 2x19 "I Only Have Eyes For You" - Download The Dailies Part 1 (mirror)
If you got download problems try to deactivate your download software or try later.
If you got video problems, download and install last divx codecs : divx codecs
Shootdate : February 12th, 1998
Airdate : April 28th, 1998
Writer: Marti Noxon
Director : James Whitmore Jr.